Enrolling Now
If you live with high anxiety, struggle to attend school and have a passion for all things digital technology - gaming, digital art, coding, etc - check out our program.
Interactive
Weekly 2 hour live sessions with your own mentor, working on your own projects.
On-line
Attend sessions in the comfort of your own home in your own work space.
Fun
Build your capacity for life, work and community while following your passion.
About us

We would like to introduce you to Au To Know, an online technology mentoring service for those who find accessing mainstream services challenging including autism, social anxiety and a wide range of other conditions including mobility and sensory impairments.  Au To Know provides technical instruction and skill building in areas relating to a wide range of digital technologies. We capitalise on our clients' areas of interest to enhance motivation and commitment while building transferable and employable skills addressing their NDIS goals. Common topics include game development, digital art and music, animation and programming. Our team of enthusiastic and passionate mentors is ready to offer this unique service.
Outcomes we deliver include capacity building in various technology fields with a focus on developing a credible online portfolio of projects that demonstrate skill levels, and expose the learning progression, adding real value to the client's resume and improving future employment opportunities. We also focus on a delivery philosophy that aims at lowering our client's anxiety levels as this is when they will do their best work. We provide ongoing support to our mentors, participants and caregivers and submit detailed reports documenting progress towards identified NDIS goals.
Our service is welcomed by people and families struggling with access especially around social anxiety. These factors often lead to disconnection from peers and society in general. For young people, school attendance is often challenging and can exacerbate anxiety. Our mentoring service aims to provide opportunities to relieve these pressures which not only benefits the participant but usually delivers positive outcomes to the whole family.
Free Online Information Sessions
Delivered via Zoom – across Australia!
Term 4 Sessions Now Open
(Or contact us to book a private session!)
Mondays @ 11am AEST
18th Oct

1st Nov

15th Nov

29th Nov

Information sessions about our online service for people living with social anxiety or accessibility challenges who have a passion for technology – no age or ability limits!
AU TO KNOW MENTORING offers personalised learning to people with a range of disabilities including autism and anxiety who have an interest in technology which may include – game development, digital art and music, programming/coding, web development, 3D modelling, robotics, machine learning, animation, virtual reality, IOT and more. We utilise self-paced learning and a process focused approach that delivers real outcomes. Our platform for delivery is online so we can reach across Australia.
This is a unique service and we believe we have the formula to make a lasting impression on our clients building their social skills while setting themselves up for future employment in digital technology. Our program assists participants work towards achieving their NDIS goals. 
Please contact us to book a no obligation free private session – au.to.know.contact@gmail.com
Hope to see you soon!
Some of the courses we offer
Would you like your own mentor to work with you on your own ideas and help you work towards some of your dreams in the digital world?
This can happen in regular weekly 2 hour Zoom sessions working collaboratively with a carefully selected mentor.
All ages and abilities! At your pace in a low stress environment!
See if any of the following capture your attention! We offer much more!







You can sign up for our program anywhere in Australia as long as you have internet and a computer!
Reporting
Digital portfolios will provide concrete data for thorough NDIS reporting as well as addressing more general employable skills such as critical thinking, collaboration and communication. We will report on the challenges that have been overcome, milestones that have been reached and project goals achieved.
Other Benefits
Parents, carers and participants who have engaged in our service have reported a range of improvements including general attitude, confidence, resilience and self-esteem. These don't always happen quickly, but our aim is to provide a safe and stimulating environment for these changes to develop.
Noticeboard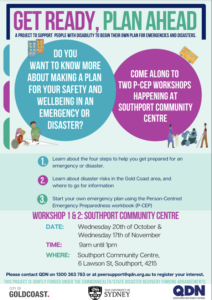 Our Team
We have a team of mentors who have first hand experience in the world of digital technology. We carefully match our mentors with our clients and then allow them to collaborate together to build and develop projects that prepare our clients for work in their chosen area. Our mentors are passionate about technology and work with compassion and empathy with people with high social anxiety. Our team are trained and supported to provide a service that allows them to connect with the client and draw out the potential many of these young people possess.
Scott
Mentor
Designer, 3D Artist, 3D Print Design, Game Designer. Creative and passionate designer, with a lot to offer.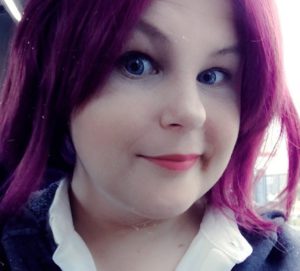 Hayley
MENTOR
Game developer and artist, who is passionate about creating experiences that last with people and that are beautiful, emotional and make the player think.

Luka
MENTOR
As a 2D and 3D artist I create work that ranges from character design to broader environmental pieces, as well as 3D models in a variety of styles.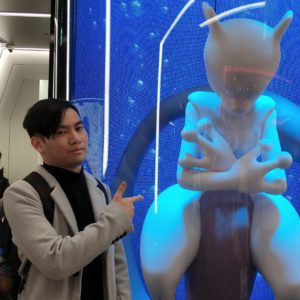 Tony
Mentor
An inspiring young game developer who specialises in game design and programming.
Jeremy
MENTOR
Passionate musician, specialist in game design and simulations, and proficient in programming.
Andrew
Mentor
An experienced augmented and virtual reality designer and developer at the forefront of emerging new technologies.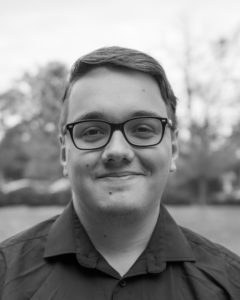 Lachlan
mentor
Experienced in audio and video production and editing.
James
mentor
Experienced 3D Artist and game developer focusing primarily in 3D Modelling, texturing, animation and python scripting.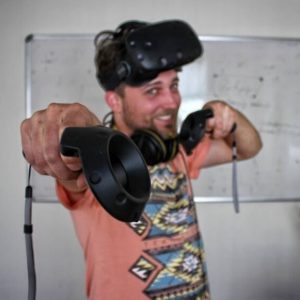 Isaac
Director
Isaac loves all things technology and has worked in the field for many years. He is mainly self taught and mentors with passion and enthusiasm.
Are you interested! We would like to hear from you!
What people say about our service
From a parent:
I had no idea what to expect when we joined Au To Know Mentoring twelve weeks ago, we were about to embark on a digital learning adventure. My son and his mentor get on well and they share similar interests. It's great to see my son enjoying practising his new skill of digital drawing while chatting about the interests they share. I am so excited that something else special has been added to his life!
Get in touch
We are always ready to provide more information and answer your questions.
Give us a call
Isaac 0497573147

Chris 0428661384